How did this month go by so fast?! It honestly felt like April lasted two weeks. The end of the month crept up on me and I wasn't prepared! It was an INSANELY busy month so that's probably why lol. Good thing that I had a few of my favourites to keep me sane!
The first favourite of the month is actually 2 things – MASSAGE AND DAITH PIERCINGS! I've suffered with headaches and migraines all my life. This month, after a trip to the ER – I had enough and decided to take control! I got a daith piercing a few weeks ago and out of the last 10 days, I've been headache free for 6 of them! That's over HALF! I was really sceptical that a piercing could help, but I think it actually has. The weather here has been awful so I should have had a headache every day. So to anyone who is a headache sufferer and is considering a piercing: I speak from experience – it actually works! Here's what a daith piercing looks like. This isn't me – I need to wait for mine to heal so I can change the earring 🙂
My next favourite is a huge part of my book lovers life and that is – CHAPTERS INDIGO BOOK STORE. This is my go to book store. In America they have Barnes and Noble, in Canada – it's Chapters Indigo! I LOVE this store! Shopping in store is always pleasant, and shopping online is so easy. I don't have one of these stores here, so shopping online is what I do 90% of the time. They ship for free on orders over 25$ and frequently have free shipping with no minimums! I just ordered a book for 14$ and it shipped for free! Also, when you preorder, you sometimes get it BEFORE the release date……. AHEM – Aurora Rising!! I still can't believe I have it in my hands!
The next favourite this month is a product. I've never been able to find facial products that I was happy with….. until this month! I've got combination skin. REALLY oily but dry and flaky at the same time. I finally found a cleanser that didn't make me break out and a moisturizer that actually works and doesn't make it even more oily. I think that water based products are what I need from now on. Pricey – but it's so worth it!
Last but not least (and literally the most important) is MY HUSBAND. This man is literally my everything. He's not perfect. And guess what? Neither am I! But we are good together. I can't imagine how hard it must be to deal with me and my mental health issues. I know that my anxiety makes no sense, but there's nothing I can do to stop it. He doesn't have anxiety issues so I know that my mood REALLY make no sense! But he's there for me, supporting me, no matter what. When I'm really struggling he gets mad when I apologize for it. He hugs me for no reason and lets me know he's there for me. Sometimes just the simple stuff like that is more than enough. I can't tell you how much I love you (even though I guarantee that you're not even reading this lol!!!)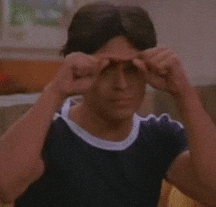 Those are my favourites for the month. Thanks to all of these I feel like I've been kept more sane. Through all the struggles, these small things bring me joy!
What are your current favourite things???
Until next time, happy reading!